There's a scene in the 1988 movie The Accused, where an attorney named Kathryn (Kelly McGillis) tells her District Attorney boss her plans to prosecute the men who watched her client, Sarah Tobias (Jodie Foster), get gang raped.
Her boss basically tells Katheryn to go fly a kite, and find another case worth prosecuting. Then Katheryn tells her boss that he should fly two kites, and that she fully planned to sue him and the DA's office when he was done playing games.
The movie, loosely based on the 1983 rape of a Massachusetts woman named Cheryl Araujo, had so much truth in it, that even the actors were frightened by the script. Actress Kelly McGillis was raped by three home intruders the same year Cheryl was raped, and was accused of telling her #MeToo story to help publicize the movie. The crew broke down during Sarah Tobias' brutal three minute rape scene, including actor Steve Antin who portrayed one of the rapists. Audience screeners thought Sarah Tobias' character deserved to be raped.
While some may categorize this particular movie scene as extra dramatic, it's not far removed from the reality we experience today. RAINN (Rape, Abuse & Incest National Network) reports that in today's world, most rapists never serve a day in jail for their crimes. They also reported that out of every 1,000 rape cases, only 13 cases are referred to a prosecutor, with 7 actually leading to a felony conviction.
I would like to think that these statistics, paired with Jodie Foster's Oscar-winning performance, would give any judge who wants to be on the side of justice reason enough to slightly side eye professionalism while sentencing a rapist.
But there are Internet users who would beg to differ.
Some Twitter users felt that Judge Rosemarie Aquilina, who sentenced Larry Nassar for the rape of more than 160 young women gymnasts, could have been a lot more professional with her words before she handed him a 40 to 175-year prison sentence.
She told Nassar,
"It is my honor and privilege to sentence you…Our Constitution does not allow for cruel and unusual punishment. If it did … I would allow some or many people to do to him what he did to others."
As you've already read, the good judge didn't have time to mince her words.
Public Defender and Vox contributor Rachel Marshall explained that Judge Aquilina's was right to feel some kind of way about Nassar's crimes, but it was wrong for her to transform herself into a "champion of the (#MeToo) movement."
Our nation's constitutional principles remain deliberately very distinct from biblical notions of "an eye for an eye," but her statement had a clear Old Testament flavor. As a public defender, I may be especially attuned to such line blurring. But it is simply unfitting for a judge to broadcast such personal contempt for a defendant in her court, no matter how awful his deeds.
I've never spent a day of work in the legal field, so I don't know much about court room etiquette, outside of courtroom dramas. But I am a victim of rape, so perhaps it's my emotions talking when I say that I think Judge Aquilina was right to  jettison courtroom etiquette, and tell that monster the truth he needed to hear.
I can't imagine any judge who would have time to listen to a man who raped more than 160 young women tell them in a 6 page letter,
"I was a good doctor because my treatments worked, and those patients that are now speaking out were the same ones that praised and came back over and over, and referred family and friends to see me."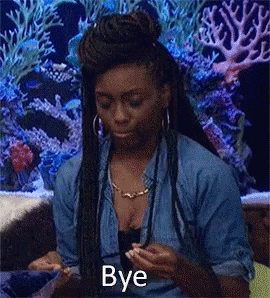 Perhaps the judge could have been more tactful with how she handed Nassar his truth tea, in the name of courtroom professionalism. But I'm glad she didn't, because the souls of Cheryl Araujo, and others who never got justice, are cheering her on.
It's interesting how people are upset about Judge Aquilina's courtroom decorum, when the legal system finally worked in favor of the victim. But for some people, that's a small victory, because policing a woman's actions is way more important than the sentencing of a serial child rapist.
Unfortunately, that's how the cookie crumbles for rape victims – if the victim fights for themselves, they're accused of wanting publicity. If the victim remains silent out of fear, she's blamed for not coming forward with her story a lot sooner.
It's a sick and sad reality. But at least in this case, justice has finally prevailed.
Subscribe to my mailing list