Back in college, I once overheard a conversation between a man who wanted to quit college, and a woman who was encouraging him not to give up.
The man said, "College degrees don't mean shit! I know a girl who graduated from this same college, and where does she work? In a damn call center!"
That conversation hit me hard. There's this myth that when you go to college, you're supposed to be able to obtain this awesome sauce job upon graduation, and live your best life. But that's not always the case.
After I graduated college with a degree in Journalism, I couldn't find a job at the Dollar Tree, so I enlisted in the Navy. While I was in the Navy, I worked in my field as a journalist, won several awards, and used the hell out of my bachelor's degree. I even worked in a newsroom for a little while.
But I wasn't happy. I eventually left my field crying so hard that I couldn't see straight. In the end, I learned that the tears I shed for the hard work that I put into a field full of unforgiving people wasn't so bad. What I needed to do was change my career field, and there's never any shame in that. In fact, I'm so satisfied with my new career change (I now work in finance), that I'm considering picking up where I left off with my MBA studies.
If you're feeling like a career change is exactly what you need, here are five reasons why it would probably be the best thing that could ever happen to you.
1. Your New Career Field Will Probably Pay You More Money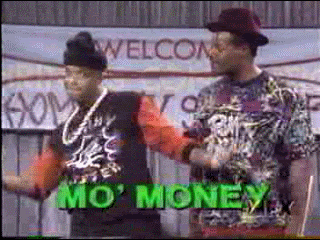 While I was a civilian working journalist, I learned quickly that I couldn't always afford to put a dub on my student loan debt. At the time, I was embarrassed about it. But poor journalists are a "thing" in my ex-career field, and how a journalist gets paid actually depends on the area in where they work, according to The Poynter Institute.
If you find that you're experiencing the same thing, my advice is to not be afraid of transitioning into a new field of work. Before taking the leap, do a little research and networking. You may find that the skills that you currently have are transferable in your new career field, and may actually yield you a higher income. Work your magic on the back end to see how you can get the most out of your career change, and what that will mean for you.
2. Your Current Career Field Is Hella Racist And Sexist
There are so many career fields that are dominated by white men, that women and women of color have an extremely hard time navigating it once they get their foot in the door. Ugh!
I found that to be the case as a both a military and civilian journalist. It seemed almost impossible to explain women's issues to male military mansplainers, and pointless to explain the culture of police interactions between black people and police officers during the Sandra Bland case to my newsroom staff. I finally just gave up trying.
After quitting, I learned that I wasn't the only person who had trouble trying to do their jobs in white male dominated industries. Market Watch reported that women were increasingly turning their backs on staying in computer science fields – which is dominated by white men – thanks to sexism, discrimination, and harassment. And as Miss Sweet Brown says, "Ain't nobody got time for that."
If you find this to be the case, don't feel bad about finding another job where your culture and skills are valued because of what you bring to the table. You have time for that.
3. You Excelled In Your Current Career Field, And Now You're Bored With It
You never stop learning, even as an adult. But sometimes, learning new things in your career field isn't fulfilling.
As a journalist, I found satisfaction in doing video interviews, but I was completely bored editing them. I looked for new ways to edit video, even going as far as taking classes in 3D art and advanced video compositing. But that bored me too, because the field is extremely cut throat. And did I really want to spend countless days rendering layers and layers of art for a production company, with zero work-life balance, because I had to be the best at all times in order to keep a damn job, and food on the table?
For me, the answer was no. According to Monster.com, I wanted what most people with a 9-5 wants during working hours – meaning and fulfillment.
A 2015 Gallup poll of nearly 81,000 employees, the majority (50.8%) were "not engaged" at work, while another 17.2% were "actively disengaged." And for the15 years that Gallup has been conducting the poll, less than one-third of U.S. employees have been engaged.
4. You're Burned Out
When I was in the military, I said "If I could just make it to Friday," so much, that one of my civilian co-workers told me that if I kept saying it, someone was going to put those words on my head stone after I was buried.
Those words haunted me when I realized that I needed a career change. The truth is that I had been burned out with my job for a number of years. Instead of accepting the fact that my job made me feel exhausted instead of fulfilled, my hard-charging ass kept going on a downward spiral into extreme levels of burnout.
According to Forbes, the effects of workplace burnout comes with some pretty steep costs, including depression, anxiety, loss of sleep, chronic fatigue, obesity, and substance abuse. For me, I developed obesity, anxiety attacks, and substance abuse. With therapy and medicine, I am finally able to overcome my issues that will unfortunately impact me for the rest of my life.
But please believe me when I say that effects of workplace burnout isn't worth the time that you're giving it.
5. Because It's Time To Finally Take That Side Hustle Seriously
In today's economy, side hustles are now counting as regular-schmegular jobs. While side hustles can be tough, they can also be extremely rewarding, especially if you have talent in a niche area that's almost an untapped resource.
Take Ava DuVernay for example. The award-winning director didn't pick up a camera until she was 32-years-old. Before she dipped her toe in the film industry, she initially thought that she wanted to be a journalist after graduating from UCLA with a degree in English and African American studies. But that all changed during the OJ Simpson trial, when a CBS internship made her realize that she didn't want to be a journalist at all.
"I was working on the O. J. Simpson case — a turning point in the way hard news integrated celebrity news…I wasn't interested in that. It's valuable to have those early experiences to learn what you don't want."
While working as a publicist, she worked behind the scenes at directing films that told stories from a black woman's point of view, and the #OscarsSoWhite hashtag showed us that those kinds of stories were unfortunately few and far between.  When she was ready to go head first in the directing game, she showed the world that you can take a side hustle and flip it for some major dough when you feel that you're ready to make your moves. She told Refinery 29,
"For me to pick up a camera as a black woman who did not go to film school — this is a testament to whatever path you're on right now is not necessarily the path you have to stay on…If you're on a path that's not the one that you want to be on, you can also pivot, and you can also move, and age doesn't make a difference, race, gender. It's about putting one step in front of another, about forward movement to where you wanna be."
Needless to say, Miss DuVernay never has to ask for another job again, because she has turned her side hustle into one major career move. #Boom (By the way, you should go see Ava Duvernay's latest film, "A Wrinkle In Time".)
Have you been thinking about changing your career? What has been your experiences?